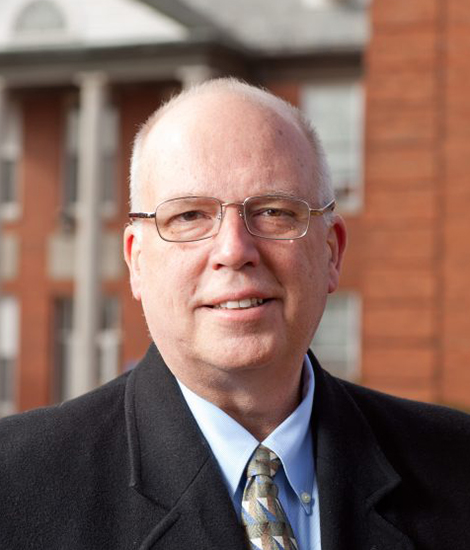 Dave Kersten
Dean of North Park Theological Seminary
Letter from Dave Kersten
"I'd like to invite you to join a select group of scholars living and learning together in residence at the nation's leading city-centered theological seminary. Live at the integration of theological learning and missional immersion as you study in residence in one of the nation's most diverse cities. Do all of this as a Covenant Scholar, helping to lead the way in forming theologies of financial stewardship, generosity, and leadership. Join us as we continue to support the mission of the Evangelical Covenant Church by building up its future pastor-theologians. I invite you to apply or to nominate someone to be a Covenant Scholar."
Beginning in the fall of 2017, Covenant scholars are invited to participate in an innovative seminary scholarship pilot program, available to ten students a year over the course of three years. Please help us identify candidates for this wonderful opportunity!
Program Details
The Covenant Scholars pilot program is designed specifically for residential MDiv students with an expected degree completion of three years. Students who have been accepted into North Park Theological Seminary's MDiv program are eligible to apply. Minimum requirements are a 3.0 undergraduate GPA (or equivalent life experience), professional references, and the endorsement of a Covenant church.
Approved Covenant Scholars will:
Live in residence at the nation's leading city-centered theological seminary.
Form and articulate a theology of generosity, financial stewardship, and leadership.
Experience seminary immersed and informed by the missional reality of "Chicago as classroom."
Be trained by world-class faculty to become missional pastor-theologians.
Participate in unique internship opportunities, and actively engage with denominational leaders.
Experience the core identity and ethos of the Covenant Church.
Financial Stewardship
Once a student is accepted into the Covenant Scholars program, his or her tuition costs at NPTS will be 100% covered by this private, 0% interest loan program. No interest will accrue during (or after) the program for any student who meets the Covenant Scholar program performance requirements.
Key features of the program include:
No tuition costs outside of this loan package during the three-year program.
Each student commits to develop a prayer/support network, raising $5,000 during the three-year program (example $100 x 50 partners). This $5,000 (due any time before graduation) can be crowdfunded in a variety of ways, including connecting with partner churches. Any incremental amount raised will further directly reduce the 0% loan balance outlined below.
At program completion, student obligation is a maximum of $250 / month for 84 months in a 0% interest loan structure.
Payback to the program ensures the potential to continue the program for future students.
Financial counseling will be required, with limitations on other forms of debt accrual during the program.
Financial Impact
Covenant Scholars Program vs. Example NPTS Financial Aid (Estimate):
| | Covenant Scholars Program | Example NPTS Scholarship Discount Rate (at 50% tuition) |
| --- | --- | --- |
| Net Tuition | $26,000 | $24,000 |
| Accrued Interest during MDiv (3 years at 6%) | $0 | $4,320 |
| Amount Due at Graduation | $5,000* | $0 |
| Net Loan Amount after Graduation | $21,000 | $28,320 |
| Example Interest Rate | 0% | 6% |
| Payment/month for 84 months | $250 | $413 |
| Student Total Out-of-Pocket | $21,000 | $34,751 |
*Funds raised through the student's prayer/support network
An interest-free loan from the Covenant Scholars program allows students to save nearly $14,000 in total out-of-pocket costs while also deferring payment until after graduation and eliminating the need for federal loans. This savings will only increase as federal loan rates increase. Note: a student may elect to pay down the loan from the ECC at any time without penalty. Furthermore, any incremental funding from private donors or local church partners directly reduces the student's 0% loan obligation.
Help spread the word
Help us find the best Covenant Scholars candidate by sharing on Facebook or Twitter:
Nominate A Candidate
To nominate a Covenant Scholars candidate, fill out the form below: